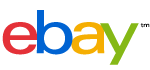 This guy is nuts just read a few of the comments and you will see why
,

Fast payment and good communication. thanks
Reply by mizzelphug: Liar. I paid with paypal and EVERYTHING was automated. I didn't even email you.

Pleasure to do business with . Very prompt delivery
Reply by mizzelphug: I filled the bike with cocaine and you helped traffic it!! Just kiddin' or am I?


Super Fast Shipment!!!! Took Less Than a Day to Get Item!
Reply by mizzelphug: YOU took less than a day to get the item. I shipped it via a 14K modem.