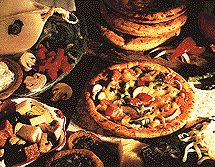 Sydney firemen were reportedly unable to answer a call-out because their fire engine was being used by a firefighter to collect a pizza.

Maybe they can stop and get you one, while they are on the way. After all Firemen spend most of the day sitting round and you know what it's like your self.
You spend all day sitting in waiting for them to deliver that new bed from
John Lewis
but you pop out only for a minute to buy some milk.
Only to come back to find a note to say "while you where out". Who would have thought it pop out of the fire station for what, an hour?
Lets face it takes about 30 mins to cook a pizza and then 15 min's each way, providing there was no queue. Only to come back and find out someone's house has burnt down. Now this time there where other engines to answer the call but what about next time?
BBC Article