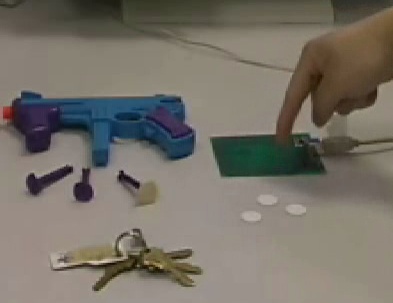 I have to agree with the comments over on
hack a day
, this is definitely one for the boys.
After all why go to all the effort of copying a file over to a server giving it an Id number, loading the number on to a bullet, finding the person you want to give it to then shot them with it.
More one for those new internet startups than any one else I think, sitting in your office having funny. Why email some one when you can shot them instead?
original site.